SEATTLE TRAVEL DIARY
I went to Seattle for the first time back in February with my sister, and I wished I could've stayed even longer. The food was amazing, and not one meal was disappointing while I was there. Seattle was very memorable to me since I got my very first tattoo! I've been wanting to get one for the longest time so I finally decided to just go for it, and I was so happy that I did. I guess it is true that once you get one, you'll be wanting another tattoo already...I have in mind what the next one will be.
I loved exploring the small boutiques in Seattle since I was able to find some nice jewelry to bring back home. These unique double sided earrings from Something Silver were my favorite since it was a nice twist on hoops. The back is detachable so you can also just wear the smaller circle studs too! I also made sure to bundle up in cozy cardigans, and turtle necks since it was getting a little bit chilly from the snow.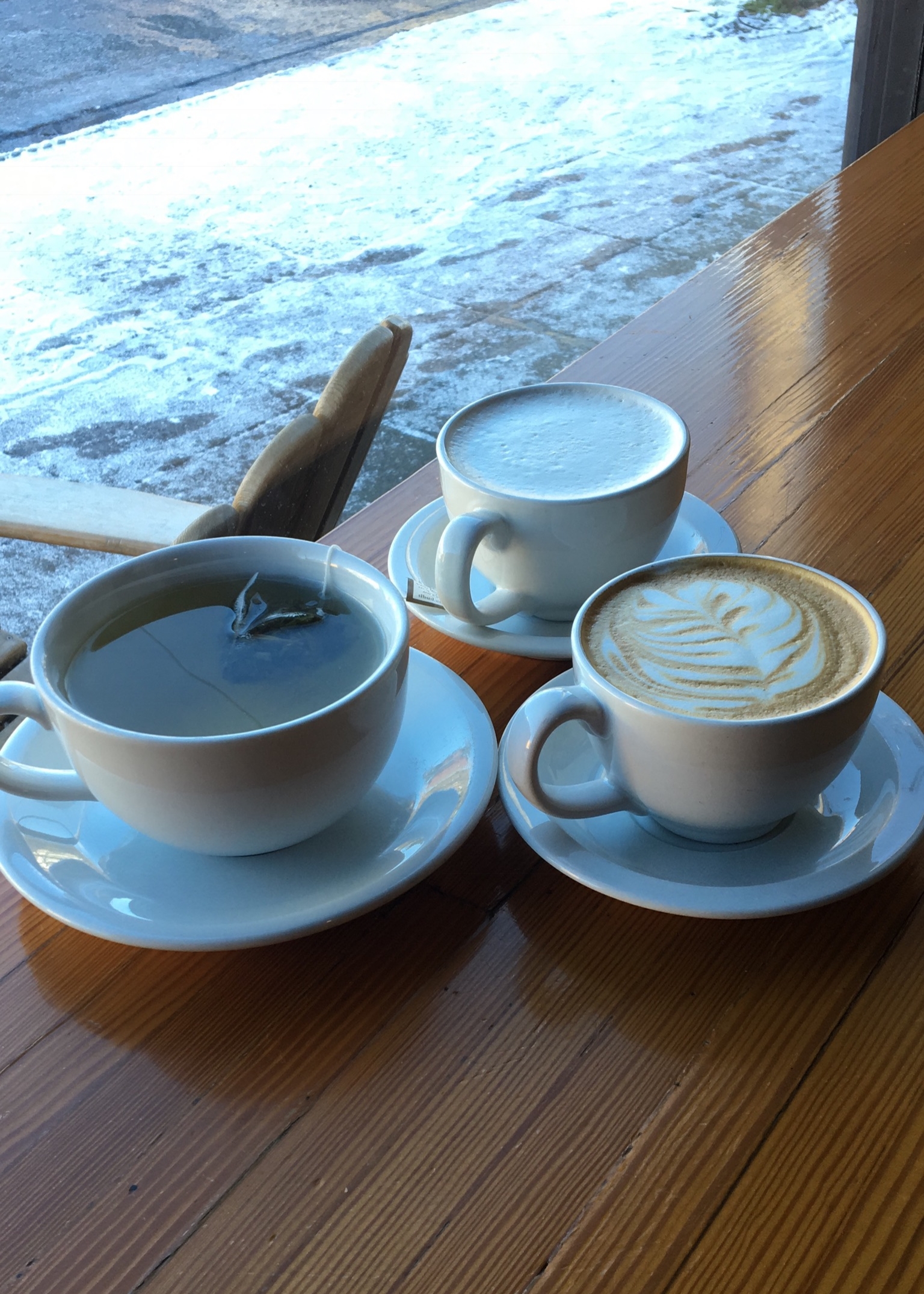 I always made sure to have a cup of tea everyday to warm up my body from the chilly weather!
Isn't this dainty little arrow the cutest? I was extremely happy with how my first tattoo came out since the tail of the feather is so detailed! I went to pierced hearts to get it done, and Van was the tattoo artist that took care of me. He was super nice, and patient every step of the way since I was feeling a bit anxious. This tattoo also has a deeper meaning to me since it represents how I view my life in terms of forward thinking, and looking ahead to better times when there are difficult challenges in the way. I'm an optimistic person that looks at adversity as a temporary road block towards my goals, and I always tell myself that no matter what circumstance I'm in that things will get better with patience, and perseverance.
This scarf was such a life saver during this trip since my face was so cold from the snow, and I always made sure to have a beanie or scarf on me throughout the day. It hasn't been cold in California to be able to whip out a scarf so I was happy to finally wear one. Not only are scarfs warm, but they add a nice element to any winter or fall outfit. Accessories really do complete an outfit, and make an ensemble look more put together.
You can't go to Seattle without trying their clam chowder. I really liked how we were able to sample a little bit of everything, and my favorite was the New England style.
I was in heaven at Starbucks Reserve since there was a bakery, bar, and cafe! I'm a bread lover so looking at the wide selection of pastries got me so excited! I didn't know there was such a place like this since it was my very first time here! There was such a wide selection of options, and although I'm not a coffee person, their tea selection was great. I loved their citrus lavender sage tea since it had the right amount of sweetness, and wasn't too strong in flavor.
The citrus lavender sage tea was my favorite! It was so refreshing and I really liked how their menu had so many different items from the typical Starbucks back home.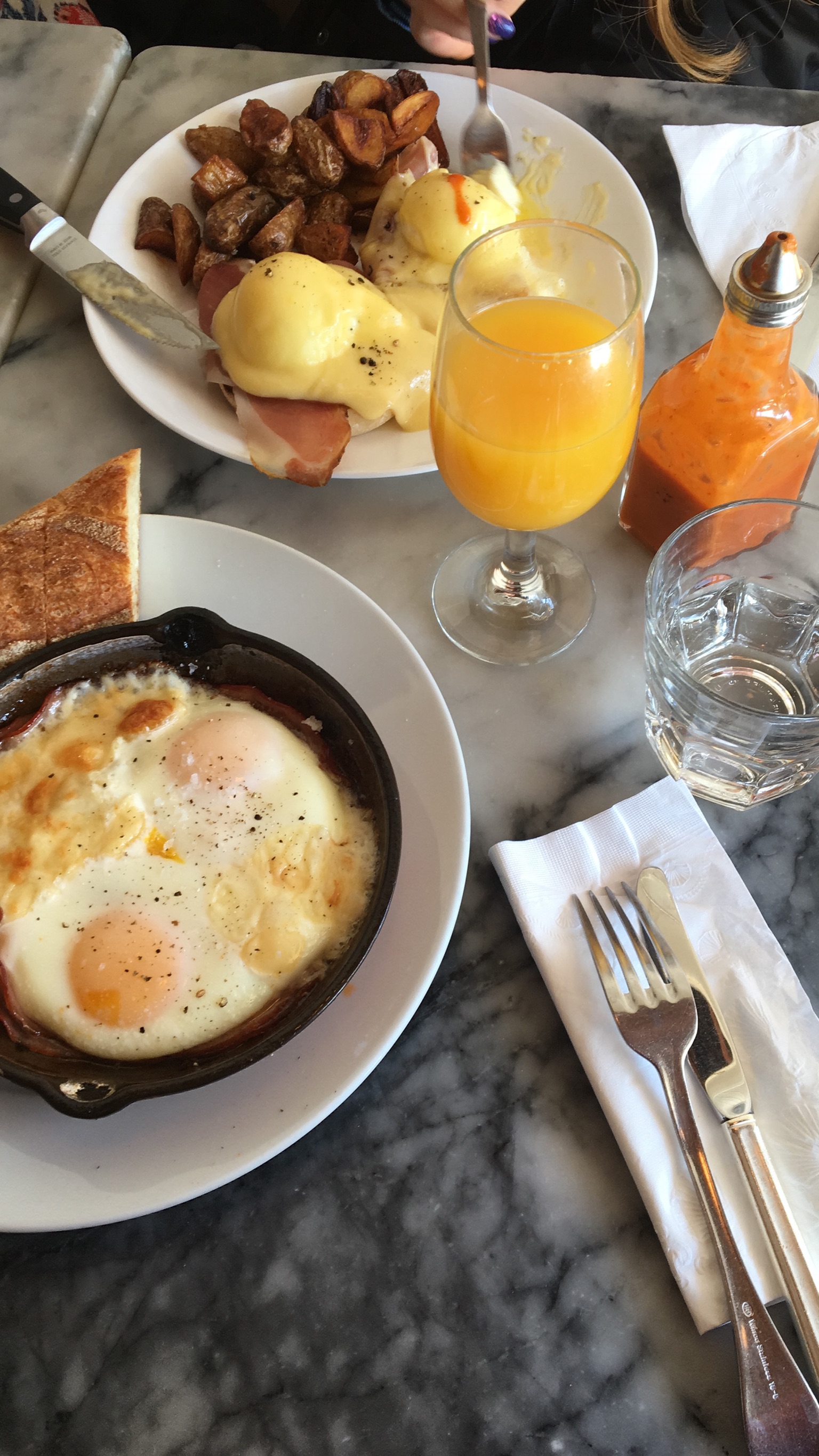 Their egg bake was the best I've ever had! There was so much flavor in their tomato sauce since it had a hit of spices from the cayenne and paprika. So make sure to try it for brunch!
I was so glad that I finally found a trench coat for the colder seasons. This double-breasted trench coat from Club Monaco is a timeless piece that I will have in my wardrobe for many years to come. Investing in the right pieces of outerwear will definitely be worth it since you'll be always be wearing these classics. Thanks again for reading if you made it this far! I'd love to come back again to Seattle to try even more seafood, and even go hiking too.